ABOUT EIECS
WELCOME
The 2023 3rd International Conference on Electronic Information Engineering and Computer Science (EIECS 2023) will be held on September 22-24, 2023 in Changchun.
This conference takes "bringing together global wisdom in scientific innovation to promote high-quality development" as the theme and focuses on electronic information engineering and computer science. This conference aims to boost development of the Computer Science Field, expand channels of international academic exchange in science and technology, build a sharing platform of academic resources, promote scientific innovation on the global scale, improve academic cooperation between China and the outside world. It also aims to encourage exchange of information on research frontiers in different fields, connect the most advanced academic resources in China and abroad, turn research results into industrial solutions, bring together talents, technologies and capital to boost development.
EIECS 2022 has been held as virtual event during September 16-18 , 2022.
EIECS 2021 has been held in Changchun University of Science and Technology during September 23-26 , 2021.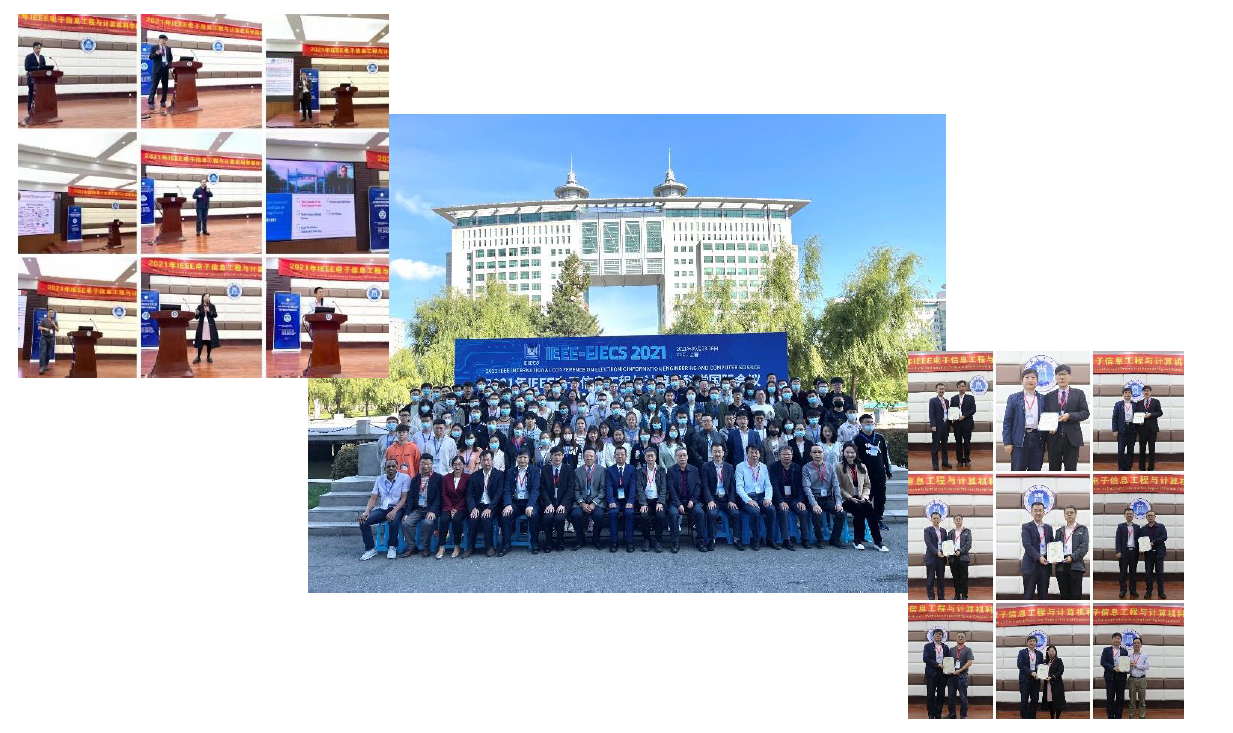 IMPORTANT DATES
| | | | |
| --- | --- | --- | --- |
| Full Paper Submission Date | Registration Deadline | Final Paper Submission Dat | Conference Dates |
| JUL. 13, 2023 | AUG. 13, 2023 | AUG. 23, 2023 | SET. 22-24, 2023 |
PUBLICATION NEWS

Latest From EIECS

EIECS 2021 Publication History




All papers of EIECS 2021 have been published by IEEE successfully

EIECS 2021 EI History




All EIECS 2021 conference papers have been indexed by Ei Compendex.


EIECS 2021 Scoupus History




All EIECS 2021 conference papers have been indexed by Scopus.
Submission and Review Process Requirement
All the submissions must be sent to our submission system before the submission deadline. The submissions must be reviewed by preliminary review and peer-review (double blind). The preliminary review will take 1-3 working days by our Committee Members, if the submission passed the preliminary review, then it will be peer-reviewed by 2-3 Committee Members. And the review results come out within 25-30 days. If the paper needs revising (minor or major revisions), the revised version should be submitted again for peer review by the initial reviewer(s). If the submission passed the peer-review and accepted by our reviewers, then we will finally accept this paper and let the author revise the paper format based on the Paper Format Template.
All accepted papers after proper registration and presentation will be included in the conference proceedings, which will be submitted for indexing by Ei Compendex and Scopus.
Conference General Chair







Prof. Huaming Yang

President

Changchun University of

Science and Technology, China

Technical Program Committee Chair







Prof. Zhihong Qian

Jilin University, China

Organizing Committee Chair







Prof. Yunqing Liu

Dean

Changchun University of

Science and Technology, China



Publication Chair







Prof. Dongdai Zhou

Dean

Northeast Normal University, China










Prof. Zhengang Jiang

Dean

Changchun University of

Science and Technology, China
Prof. Huilin Jiang

Academician


Information and Electronic Engineering Department of China Academy of Engineering, China







Prof. Vincenzo Piuri

IEEE Fellow


The University of Milan, Italy







Prof. Nianbing Zhong

Chongqing University of Technology, China




Prof. Yang Yue

Xi'an Jiaotong University, China



Changchun